As a writer, I get to decide what my characters love and what they hate, what they're indifferent to and what they're afraid of. This is a huge part of what makes each character unique; it makes him who he is deep down inside. It's also often what initially catches the hero's eye when he meets the heroine and what eventually makes him fall madly in love with her—or acts as a roadblock to their relationship.
Bachelors and Babies series
For Bachelors and Babies, I'm staying in Misty Bottoms, Georgia. The Wylder brothers are coming to town, and I have a feeling they're going to end up with far more than they bargained for in this series.
You don't want to miss Must Love Babies or I've Got You, Babe!
What am I excited about?
The release of my newest book, I've Got You, Babe! This is number two in the Bachelors and Babies series. Also, the reissue of Moonlight, Motorcycles, and Bad Boys is pretty exciting! They are available on Amazon and other online book stores.
Summer, of course, with those wonderful evenings full of fireflies, laughing children at play outdoors, and lots of sweet tea.
Trips to visit family and friends!
I'm excited, also, about two new books—each the first in a new series—that I have in the works. More about that to come as they progress. I find myself intrigued by the idea of adding more mystery into my stories. One of my early books, Night Shadows, leaned heavily in that direction, and I really enjoyed writing it. But as in all my books, the relationship will remain at the story's heart. Nothing is more important!
Happy reading,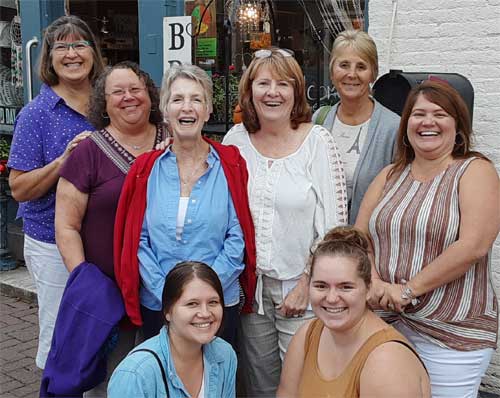 This incredible group of friends and family came all the way to Boonsboro, Maryland, to share my signing at Turn the Page Bookstore! See more photos on my book signings and events page.
Laces of Love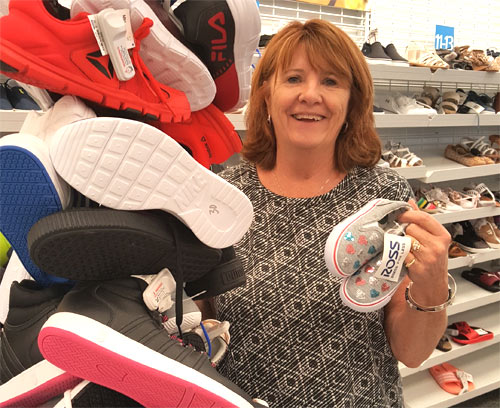 I'm shoe shopping for Laces of Love. This nonprofit organization has provided over 250,000 children in SW Florida with new shoes, sometimes the first brand new pair they've ever had. Be a shoe hero! Check out the Laces of Love website to see how you can help.
Visit Lynnette on Facebook and Twitter.
© 2009 - 2022 by Lynnette Austin - All Rights Reserved
Web Design by Janice Boling